Alpha Kappa Alpha Sorority
The Alpha Kappa Alpha Sorority provides an annual award to the Stockton Foundation for the benefit of Stockton students. Alpha Kappa Alpha Sorority, Incorporated had its humble beginnings as the vision of nine college students on the campus of Howard University in...
American Association of University Women - Atlantic County New Jersey Branch
The American Association of University Women (AAUW) is the nation's leading voice promoting equity and education for women and girls. Since our founding in 1881, AAUW members have examined and taken positions on the fundamental issues of the day — educational,...
American Legion Post 430 in Galloway
In November 2011 and again in November 2016, Commander Russell Konrady of the American Legion Post 430 in Galloway, New Jersey and Carpenter Crew Supervisor at Stockton University, helped the Post to establish scholarships for the benefit of local area student U.S....
Anne Ronne
Anne Ronne was instrumental in arranging for the establishment of the Atlantic New School Scholarship endowment at the Stockton College Foundation through her role as a Trustee of the former institution. Due to declining enrollment, the Atlantic New School...
Antique Collectors Club
The Antique Collectors Club are a group of avid antique collectors residing in the southern New Jersey area. They meet monthly, and are committed to supporting area educational institutions. The Antique Collectors Club provides an annual award to the Stockton...
Carl Archut, Jr. '16
(PHOTO: Jenelle T. Archut and Carl Archut, Jr. '16) Carl Archut, Jr. is a proud alumus from the class of 2016. During his time at Stockton he was involved in many activities and organizations such as; Alternative Spring Break, Argo, Kappa Sigma, Omicron Delta Kappa,...
Carole LoBue
Carole LoBue is a long time employee of Stockton University. She currently works in the Division of Student Affairs for the Vice President. Her daughter, Ayla Kaminski, is a Stockton alumna, Class of 2006. Carole is a frequent and generous supporter of the...
Charles C. Townsend, Jr.
Charles C. Townsend, Jr., deceased August 27, 2010, was an alumnus of Princeton and Harvard, as well as a former Trustee of Stockton State College. He was employed at The Atlantic Refining Company, Philadelphia, PA and Seatrain Lines, New York. In 1978, he retired...
Chip Capelli
The Bonnie Milne Memorial Scholarship is an annual award established by Chip Capelli '88, together with friends.
Claire M. Levine' 78
Claire M. Levine is a graduate of the Class of 1978, School of Business. She is a loyal and generous donor to her alma mater, Stockton College. and had established a similar scholarship endowment in memory of her husband, Melvin J. Levine. Mrs. Levine originally...
Claire M. Levine' 78
Claire M. Levine interrupted her college education when she married the brother of her roommate, Melvin J. Levine, while attending Ursinus College. Education was important to her family, and Claire completed her degree at Stockton College in 1978 at the age of 50...
Council of Black Faculty and Staff
The Council of Black Faculty and Staff of Stockton University has been established to act as a body to foster communication among the Stockton Community and State concerning the voice and position of underserved and underrepresented personnel and students at...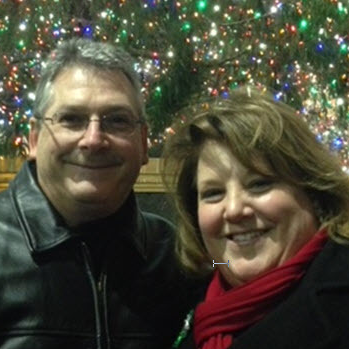 David Brophy '83, Erin O'Hanlon Keys '96 and friends
(PHOTO: David Brophy and Mary "Ellen" Brophy '86) David Brophy '83, husband of Ellen Brophy '86, and Erin O'Hanlon Keys '96, friend of Ellen Brophy '86, along with friends established the fund in memory of Ellen Brophy. Ellen valued her education, both in and out...
David O'Brien '89 and Diane E. Jaffee O'Brien
David O'Brien and his wife, Diane Jaffee O'Brien, established the O'Brien College Education Dream Come True Fund for the benefit of Stockton students from underrepresented, underserved and economically disadvantaged areas such as Atlantic City, especially students...
David P. Kung '73
David P. Kung '73 works at the UCLA NPI Semel Institute for Neuroscience.
Dolce Hotels & Resorts
Dolce Hotels and Resorts was founded with a specific vision – to create inspiring environments that bring people together. From our inception in 1981 to being considered a leading company in hospitality management, we strive to assure that every detail is covered –...
Donald & Nanette Berkman, Riva & Kevin McLernon
(PHOTO SHOWN IS DONALD BERKMAN, taken by Ann Erik) Sarah Chipkin and her toddler son (Donald) were the only survivors of their family despite interment in ghettos and hiding in the woods of Poland for three years. Following World War II, Sarah and Donald spent four...
Donald Ross
The Bea and Harry Ross Scholarship is an endowment established by Donald Ross to honor his parents. The award is available to one upperclass or graduate student with a minimum cumulative GPA of 3.0.
Doug A. and Patricia McMahon
Doug's father, William H. McMahon, was the music reviewer for the Press of Atlantic City throughout his career. His father loved the music programs at Stockton's Performing Arts Center. Doug McMahon received a generous bequest from his father's estate, and decided...
Dr. Cheryle Eisele
An annual opportunity established by Dr. Cheryle Eisele, Professor Emerita (Ret., Stockton College), Nursing and Women's Studies, and Dr. Linda Janelli, (Ret., Nazareth College, Rochester, NY), Adjunct Professor of Nursing at Stockton College, to honor the memory of...
Dr. Janice O. Joseph
Dr. Janice O. Joseph is a Distinguished Professor of Criminal Justice at Stockton University. Dr. Joseph has a long history of advocacy for women, cultural diversity, and criminal justice. See excerpt below from April 2014 Stockton press release: The Academy of...
Dr. Jo Frances Stow
JO FRANCES CHRISTIAN STOW has been a member of The Richard Stockton College New Jersey Foundation Board of Directors since 1983, and was elected to Emerita status in 2013. She is a member of the College's Scholarship Selection Committee, where she served for three...
Dr. Keith B. Williams
Keith B. Williams, Ph.D. (University of Minnesota) is Associate Professor of Psychology teaches courses in educational psychology, social psychology, educational testing and measurement, and psychology of individual differences in the School of Social and Behavioral...
Dr. Lewis Leitner and Deborah Gussman
Lewis Leitner, Ph.D., (State University of New York at Buffalo) is a Professor of Management and Senior Consultant and Training Specialist. Dr. Deborah Gussman is professor of American Literature, American Studies, and Women's Gender and Sexuality Studies and...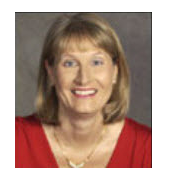 Dr. M. Alysia Mastrangelo
Dr. M. Alysia Mastrangelo established this scholarship in honor of her mother Mary Ann Green Mastrangelo. Mary Ann has been inspiring others to reach their goals and excel in life for most of her own. She strongly believes that everyone can succeed. She believes...
Dr. Richard Maung
Richard Maung PT, DPT, MPT earned a Doctorate in Physical Therapy from Richard Stockton College of New Jersey, class of 2007, and also received his Masters of Physical Therapy Degree with distinction, class of 2001. Richard is a co-founder of Achieve Physical Therapy...
EOF Supplemental Award
The faculty and staff of Stockton University contribute to the Educational Opportunity Supplemental Award through the Stockton University Foundation. The Educational Opportunity Program is a state funded program providing opportunities for higher education to New...
Ernest Paul
(PHOTO SHOWN IS ERNEST AND LAURA PAUL) Ernest Paul was born in Czechoslovakia; served as a member of the Zionist underground in Budapest, Hungary during World War II; was twice captured and tortured by military police; was finally freed during a raid by the Budapest...
Fleet Reserve Association Branch 13 Atlatnic City
The Fleet Reserve Association Branch 13 Atlantic City is first and foremost a community of the Sea Services personnel: U.S. Navy, Marine Corps, and Coast Guard. Members are enlisted service in any of these branches past or present, for a short time or for the long...