Alpha Kappa Alpha Sorority
The Alpha Kappa Alpha Sorority provides an annual award to the Stockton Foundation for the benefit of Stockton students. Alpha Kappa Alpha Sorority, Incorporated had its humble beginnings as the vision of nine college students on the campus of Howard University in 1908. Since then, the sorority has flourished into a globally-impactful organization of over 283,000 college-trained members, bound by the bonds of sisterhood and empowered by a commitment to servant-leadership that is both domestic and international in its scope.
As Alpha Kappa Alpha has grown, it has maintained its focus in two key arenas: the lifelong personal and professional development of each of its members; and galvanizing its membership into an organization of respected power and influence, consistently at the forefront of effective advocacy and social change that results in equality and equity for all citizens of the world.
American Association of University Women - Atlantic County New Jersey Branch
The American Association of University Women (AAUW) is the nation's leading voice promoting equity and education for women and girls. Since our founding in 1881, AAUW members have examined and taken positions on the fundamental issues of the day — educational, social, economic, and political. Awards are distributed to Stockton each year on behalf of the AAUW-Atlantic County New Jersey Branch from a trust account established in June 1956.
American Legion Post 430 in Galloway
In November 2011 and again in November 2016, Commander Russell Konrady of the American Legion Post 430 in Galloway, New Jersey and Carpenter Crew Supervisor at Stockton University, helped the Post to establish scholarships for the benefit of local area student U.S. Veterans and their families attending Stockton.
Anne Ronne
Anne Ronne was instrumental in arranging for the establishment of the Atlantic New School Scholarship endowment at the Stockton College Foundation through her role as a Trustee of the former institution. Due to declining enrollment, the Atlantic New School corporation was dissolved in 1993. The school had served Atlantic and neighboring counties by providing a unique, exciting learning environment for children with diverse backgrounds, academic needs and talents. It enjoyed a well-deserved reputation for fostering creativity and excellence.
Antique Collectors Club
The Antique Collectors Club are a group of avid antique collectors residing in the southern New Jersey area. They meet monthly, and are committed to supporting area educational institutions. The Antique Collectors Club provides an annual award to the Stockton University Foundation for the benefit of students from Atlantic, Cape May or Cumberland counties majoring in History or Art History.
Carl Archut, Jr. '16
(PHOTO: Jenelle T. Archut and Carl Archut, Jr. '16) Carl Archut, Jr. is a proud alumus from the class of 2016. During his time at Stockton he was involved in many activities and organizations such as; Alternative Spring Break, Argo, Kappa Sigma, Omicron Delta Kappa, Order of Omega, Residence Life, SOAR, the Stockton Entertainment team, and Student Senate. Carl currently works at Dickinson College in Pennsylvania.
Carole LoBue
Carole LoBue is a long time employee of Stockton University. She currently works in the Division of Student Affairs for the Vice President. Her daughter, Ayla Kaminski, is a Stockton alumna, Class of 2006. Carole is a frequent and generous supporter of the Stockton University Foundation and a staunch advocate of education at Stockton. She participates in various campus activities and her advice is frequently sought.
Charles C. Townsend, Jr.
Charles C. Townsend, Jr., deceased August 27, 2010, was an alumnus of Princeton and Harvard, as well as a former Trustee of Stockton State College. He was employed at The Atlantic Refining Company, Philadelphia, PA and Seatrain Lines, New York. In 1978, he retired from partnership at Morgan Stanley & Co. to farm and raise polled Hereford cattle at Raynham Farms, in Hopewell, NJ. He loved the out-of-doors and was an avid fly-fisherman. Mr. Townsend was a frequent and generous donor to Stockton, and established the Dr. Harold E. Taylor Physics Scholarship in 2002 as an endowment in memory of Dr. Harold E. Taylor, a professor of Physics at Stockton for the benefit of students majoring in Physics.
Chip Capelli
The Bonnie Milne Memorial Scholarship is an annual award established by Chip Capelli '88, together with friends.
Claire M. Levine' 78
Claire M. Levine is a graduate of the Class of 1978, School of Business. She is a loyal and generous donor to her alma mater, Stockton College. and had established a similar scholarship endowment in memory of her husband, Melvin J. Levine. Mrs. Levine originally attended Aquinas College after graduation from high school in 1945. However, after marrying Melvin, she discontinued her studies. She completed her higher education at Stockton College at the age of 50. She was able to use her education to help her husband who was an astute businessman. She is grateful for her Stockton education.
Claire M. Levine' 78
Claire M. Levine interrupted her college education when she married the brother of her roommate, Melvin J. Levine, while attending Ursinus College. Education was important to her family, and Claire completed her degree at Stockton College in 1978 at the age of 50 and used her degree to help her husband, Melvin, with his business.
Claire was born and raised in Atlantic City; Melvin was raised in Philadelphia. Throughout their marriage, the Levines were very philanthropic through generous support of education, their synagogue, the arts, and the zoo.
Mr. Levine died on March 20, 2013. Mrs.. Levine established a scholarship endowment through the Stockton Foundation in his memory. Subsequently, she established a second scholarship endowment in 2014 in her name. She is a proud Stockton alumna.
Council of Black Faculty and Staff
The Council of Black Faculty and Staff of Stockton University has been established to act as a body to foster communication among the Stockton Community and State concerning the voice and position of underserved and underrepresented personnel and students at Stockton. Our range of responsibilities include the following aims although others may emerge from our experiences.
participate in the recruitment and hiring of Minority Faculty and Staff through the observance of the Affirmative Action process.
*
To install a greater institutional commitment in the recruitment of diverse students.
*
To foster an atmosphere which is free of racial tension so that students of diversity can become actively involved in the total college community and collegial process.
*
To actively support the well-being of a diversity of students to insure the attainment of their academic objectives; to act as a resource group for advising and counseling of underserved and underrepresented students in all areas in campus life.
*
To provide for active participation of diverse personnel in the formulation of college policy and procedure.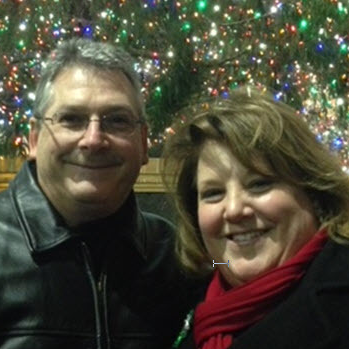 David Brophy '83, Erin O'Hanlon Keys '96 and friends
(PHOTO: David Brophy and Mary "Ellen" Brophy '86) David Brophy '83, husband of Ellen Brophy '86, and Erin O'Hanlon Keys '96, friend of Ellen Brophy '86, along with friends established the fund in memory of Ellen Brophy. Ellen valued her education, both in and out of the classroom and believed it was instrumental in her career. She was passionate about helping others and would be proud to know that this scholarship in her name will aid students pursuing their education.
David O'Brien '89 and Diane E. Jaffee O'Brien
David O'Brien and his wife, Diane Jaffee O'Brien, established the O'Brien College Education Dream Come True Fund for the benefit of Stockton students from underrepresented, underserved and economically disadvantaged areas such as Atlantic City, especially students who demonstrate serious financial need. David O'Brien returns regularly to the southern New Jersey area and participates annually in the Brigantine Triathlon. He lives in New York City with his wife Diane and their two daughters.
David P. Kung '73
David P. Kung '73 works at the UCLA NPI Semel Institute for Neuroscience.
Dolce Hotels & Resorts
Dolce Hotels and Resorts was founded with a specific vision – to create inspiring environments that bring people together. From our inception in 1981 to being considered a leading company in hospitality management, we strive to assure that every detail is covered – so our guests are rewarded for staying here. We do this with the help of more than 4,000 employees working at 23 properties worldwide – all with our common goal as their focus.
In February 2015, Wyndham Hotel Group, a subsidiary of Wyndham Worldwide (NYSE: WYN), acquired Dolce Hotels and Resorts. This acquisition is consistent with Wyndham Worldwide's core asset-light strategy, and allows Wyndham Hotel Group to expand its managed portfolio by nearly 40% with a significantly larger presence in the group and meetings segment. Dolce's exceptional brand recognition among global meeting planners enhances Wyndham Hotel Group's portfolio with significant group and transient cross-selling opportunities across Wyndham's existing managed and franchised operations. Wyndham Hotel Group plans to maintain and grow the Dolce brand along with its signature service, technology and F&B products as part of its existing portfolio of brands.
Donald & Nanette Berkman, Riva & Kevin McLernon
(PHOTO SHOWN IS DONALD BERKMAN, taken by Ann Erik) Sarah Chipkin and her toddler son (Donald) were the only survivors of their family despite interment in ghettos and hiding in the woods of Poland for three years. Following World War II, Sarah and Donald spent four years in an Allied Displaced Persons Camp where Sarah married Michael Chipkin and then came to the United States.
Joseph Berkman, married to Sarah at twenty-one years old, was murdered by the Nazis at the "Killing Fields of Ponary."
Michael Chipkin and two daughters survived the Holocaust known as the Shoah, and used his wealth help pay for the survival of others. He met and married Sarah Berkman in the Allied Displaced Persons Camp effectively combining two fragmented families into one.
Donald & Nanette Berkman, Riva and Kevin McLernon established the Joseph Berkman, and Michael and Sarah Chipkin Endowment to perpetuate the memories of their parents.
Donald Ross
The Bea and Harry Ross Scholarship is an endowment established by Donald Ross to honor his parents. The award is available to one upperclass or graduate student with a minimum cumulative GPA of 3.0.
Doug A. and Patricia McMahon
Doug's father, William H. McMahon, was the music reviewer for the Press of Atlantic City throughout his career. His father loved the music programs at Stockton's Performing Arts Center. Doug McMahon received a generous bequest from his father's estate, and decided to invest a portion in the education of students at Stockton College with a demonstrated interest in the performing arts program and with a preference for the music program. Thus Doug and Patricia established the William H. and Elizabeth J. McMahon Scholarship in memory of Doug's parents. Doug and Patricia McMahon live in the Millville area of New Jersey. They are retired and travel often.
Dr. Cheryle Eisele
An annual opportunity established by Dr. Cheryle Eisele, Professor Emerita (Ret., Stockton College), Nursing and Women's Studies, and Dr. Linda Janelli, (Ret., Nazareth College, Rochester, NY), Adjunct Professor of Nursing at Stockton College, to honor the memory of their classmate, Barbara Boor-Brown'77. An award of $1,000 per year is available for the benefit of College students pursuing a degree in Nursing at Stockton University with demonstrated financial need.
Barbara (Bobbe) Boor Brown started her nursing career after graduating from the School of Nursing at Atlantic City Hospital in 1953. She
spent 42 years in nursing in a variety of settings. Bobbe earned her BSN as a member of the first RN to BSN nursing class at Stockton State College along with Dr. Cheryle Eisele and Dr. Linda Janelli.
Dr. Janice O. Joseph
Dr. Janice O. Joseph is a Distinguished Professor of Criminal Justice at Stockton University. Dr. Joseph has a long history of advocacy for women, cultural diversity, and criminal justice. See excerpt below from April 2014 Stockton press release:
The Academy of Criminal Justice Sciences (ACJS), a national organization, has co-named one of its awards in honor of Dr. Janice Joseph, Distinguished Professor of Criminal Justice at The Richard Stockton College of New Jersey.
The Dorothy Bracey/Janice Joseph Minority and Women New Scholar Award will recognize outstanding academic contributions by new minority and female scholars. Dr. Joseph, a resident of Gloucester Township in Camden County, became the 47th president of the organization in 2010. She is the first person of African ancestry and first foreign-born person to be elected to the position. Over time, she has served ACJS in several capacities. She is presently ACJS United Nations NGO representative and is the current editor of the Journal of Ethnicity in Criminal Justice, which is sponsored by the Minorities and Women Section of ACJS.
Dr. Joseph organized an ACJS panel for the United Nations Crime Congress, 2010 in Salvador, Brazil. She was twice elected trustee-at-large and chair of the Minorities and Women Section of ACJS. She also received the Founder's Award for her outstanding contributions to criminal justice education and to ACJS.
Dr. Joseph has also been involved with several international organizations. She was elected three times as a member of the Executive Board of the International Scientific and Professional Advisory Council (ISPAC) of the United Nations Crime Prevention and Criminal Justice Programme, Milan, Italy and is also the chair of the Working Party on Violence Against Women for that U.N. Institute. She is also a member of the U.N. Liaison Committee of the World Society of Victimology. She is also a member of the World Society of Victimology, the European Society of Criminology, and the Academic Council on the United Nations System.
Dr. Jo Frances Stow
JO FRANCES CHRISTIAN STOW has been a member of The Richard Stockton College New Jersey Foundation Board of Directors since 1983, and was elected to Emerita status in 2013. She is a member of the College's Scholarship Selection Committee, where she served for three decades as a co-chair. From 1979 to 1988, Dr. Stow taught at Stockton College as a Professor of Public Health. Dr. Stow has tirelessly attracted financial resources from the community to benefit the Stockton College Foundation scholarship program (Southshore Foundation Health Education Scholarship; Frances R. Large Scholarship, Sarah West Leeds Foundation Scholarship, Visiting Nurse Association of Atlantic City) and has personally established the following scholarships: Frances N. Christian Memorial Scholarship for Nursing students; Col. Kenneth R. Stow US Military Veterans Scholarship, and Dr. Jo Frances Stow Scholarship for Public Health.
Dr. Keith B. Williams
Keith B. Williams, Ph.D. (University of Minnesota) is Associate Professor of Psychology teaches courses in educational psychology, social psychology, educational testing and measurement, and psychology of individual differences in the School of Social and Behavioral Sciences at Stockton University. Dr. Williams created and supports the Dr. Keith B. Williams Psychology Merit Scholar Award for the benefit of students majoring in Psychology.
Dr. Lewis Leitner and Deborah Gussman
Lewis Leitner, Ph.D., (State University of New York at Buffalo) is a Professor of Management and Senior Consultant and Training Specialist.
Dr. Deborah Gussman is professor of American Literature, American Studies, and Women's Gender and Sexuality Studies and Director of the M.A. program in American Studies at Stockton University.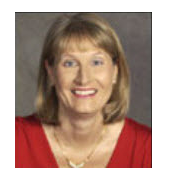 Dr. M. Alysia Mastrangelo
Dr. M. Alysia Mastrangelo established this scholarship in honor of her mother Mary Ann Green Mastrangelo. Mary Ann has been inspiring others to reach their goals and excel in life for most of her own. She strongly believes that everyone can succeed. She believes higher education is the foundation of an individual's success. Her impact on the world around her is multigenerational. Whether she is teaching art to young people and to special needs adults, storytelling with preschoolers, public speaking on how to motivate seniors to think beyond their comfort zone, or volunteering to help feed and clothe the poor, movement is the key to her success.
Dr. Richard Maung
Richard Maung PT, DPT, MPT earned a Doctorate in Physical Therapy from Richard Stockton College of New Jersey, class of 2007, and also received his Masters of Physical Therapy Degree with distinction, class of 2001. Richard is a co-founder of Achieve Physical Therapy & Fitness, LLC and has been in private practice for years. Richard is a clinical education instructor for Richard Stockton College. He is also a volunteer team physical therapist for the Vineland Mastodons, AA semi-pro football team. Richard has received a New Jersey Senate Citation and Senate Resolution as well as Congressional Recognition for his professional accomplishments and civic contributions. Richard and his partner Paul Heim established The Achieve Physical Therapy & Fitness Scholarship to benefit Doctorate Students at Richard Stockton College & Thomas Jefferson University. He is a Vineland High graduate and is proud to be able to practice and give back to his community.
EOF Supplemental Award
The faculty and staff of Stockton University contribute to the Educational Opportunity Supplemental Award through the Stockton University Foundation. The Educational Opportunity Program is a state funded program providing opportunities for higher education to New Jersey residents who would not b e able to attend college without the program's financial assistance and special services.
Ernest Paul
(PHOTO SHOWN IS ERNEST AND LAURA PAUL) Ernest Paul was born in Czechoslovakia; served as a member of the Zionist underground in Budapest, Hungary during World War II; was twice captured and tortured by military police; was finally freed during a raid by the Budapest Underground; and fought in the 1948 Israeli War of Independence. His wife Sara, of blessed memory, was a survivor of Auschwitz-Birkenau concentration camps where atrocities were committed against the Jewish people during the genocide known as the Holocaust (Shoah). Ernest supports the programs of the Sara and Sam Schoffer Holocaust Resource Center, and has established a scholarship endowment for the benefit of students with a demonstrated interest in Holocaust and Genocide Studies.
Fleet Reserve Association Branch 13 Atlatnic City
The Fleet Reserve Association Branch 13 Atlantic City is first and foremost a community of the Sea Services personnel: U.S. Navy, Marine Corps, and Coast Guard. Members are enlisted service in any of these branches past or present, for a short time or for the long haul. FRA is an association that works hard for veterans and their families on Capitol Hill and in their local community. FRA's guiding principles are Loyalty, Protection and Service to our shipmates.