Dr. Jan Colijn, Dean Emeritus
Dr. Jan Colijn, dean emeritus at Stockton University, established the A.C. Colijn-Rozeboom Memorial Book Award in memory of his mother. Mrs. Colijn-Rozeboom was a life-long educator with a strong sense of equity, social justice and responsibility and concern with the...
Dr. Janice O. Joseph
Dr. Janice O. Joseph is a Distinguished Professor of Criminal Justice at Stockton University. Dr. Joseph has a long history of advocacy for women, cultural diversity, and criminal justice. See excerpt below from April 2014 Stockton press release: The Academy of...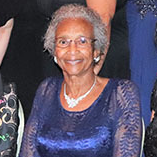 Dr. Juanita High
Dr. Juanita High Distinguished Student Book Award is an annual opportunity established by Dr. Juanita High, board member of both the Stockton University Foundation and Council of Black Faculty & Staff. This program benefits full-time students in good academic...
Dr. Keith B. Williams
Keith B. Williams, Ph.D. (University of Minnesota) is Associate Professor of Psychology teaches courses in educational psychology, social psychology, educational testing and measurement, and psychology of individual differences in the School of Social and Behavioral...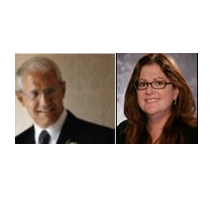 Dr. Lewis Leitner and Deborah Gussman
Lewis Leitner, Ph.D., (State University of New York at Buffalo) is a Professor of Management and Senior Consultant and Training Specialist. Dr. Deborah Gussman is professor of American Literature, American Studies, and Women's Gender and Sexuality Studies and...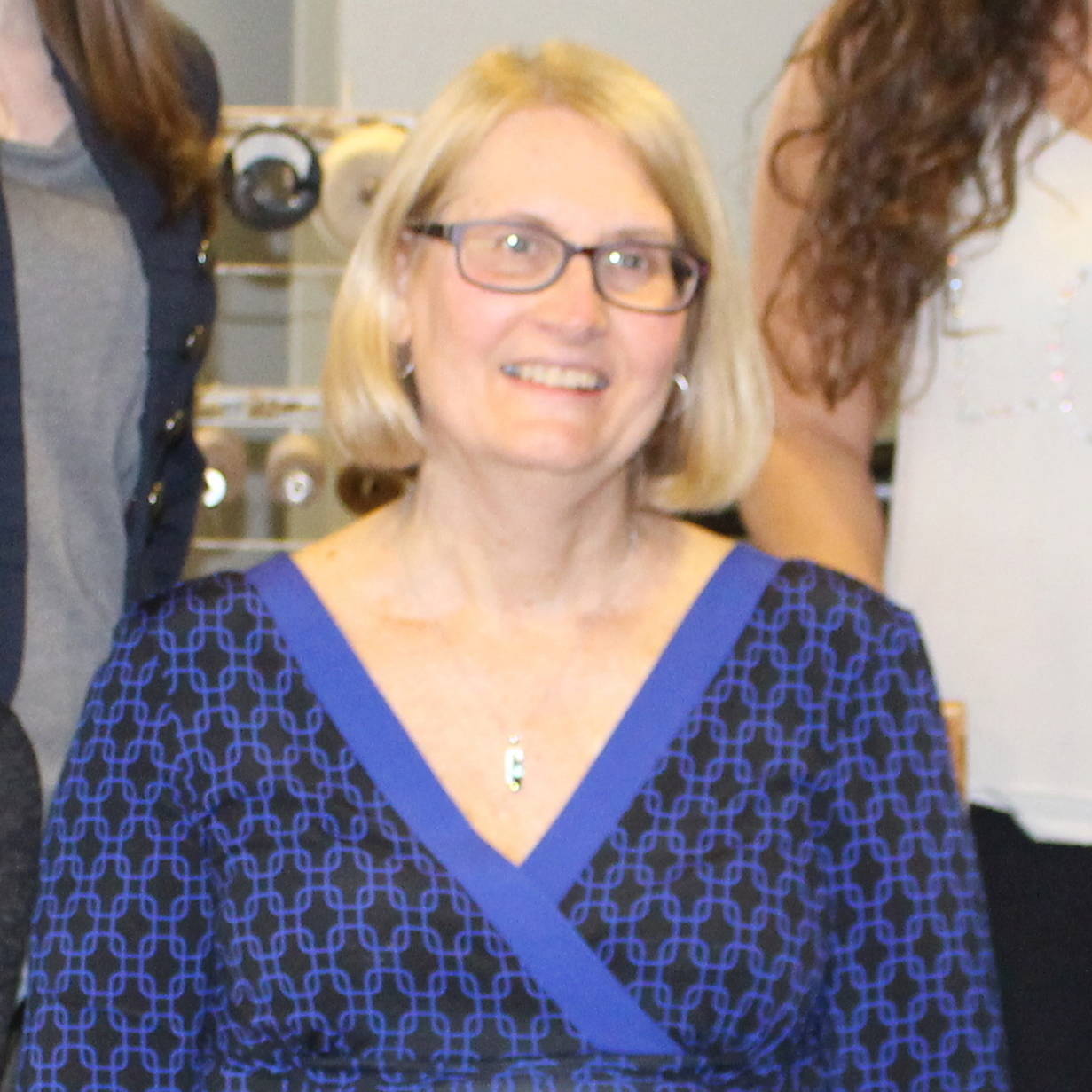 Dr. Lisa E. Cox
University faculty member Dr. Lisa E. Cox, Professor of Social Work, established a scholarship merit award for the benefit of University students majoring in Social Work with a preference for undergraduate student veterans, for the purpose of distributing the Dr....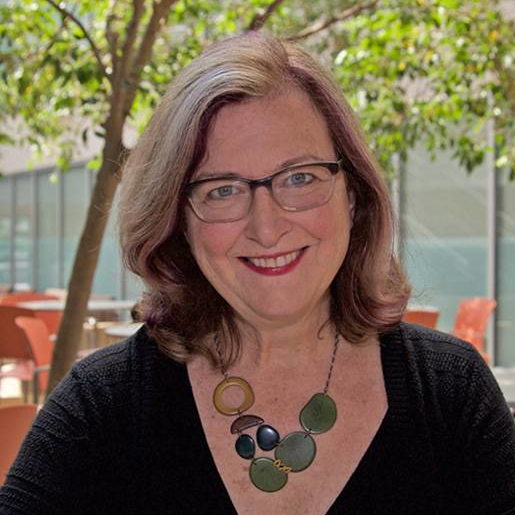 Dr. Lisa Honaker
Dr. Lisa Honaker, dean of the School of Arts and Humanities and professor of British Literature, serves on the Stockton University Scholarship Selection Committee and patrons the Stockton University Foundation. Dr. Honaker remains committed to making a variety of...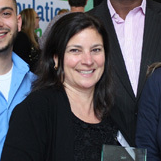 Dr. M. Alysia Mastrangelo
Dr. M. Alysia Mastrangelo established this scholarship in honor of her mother Mary Ann Green Mastrangelo. Mary Ann has been inspiring others to reach their goals and excel in life for most of her own. She strongly believes that everyone can succeed. She believes...
Dr. Marsha Raticoff Grossman and Stanley Grossman
Dr. Marsha Raticoff Grossman and Stanley Grossman established the Dr. Marsha Raticoff Grossman Professorship in Holocaust Studies Endowment to support Stockton University's Holocaust/Genocide and Jewish Studies program in perpetuity. This fund assists with the...
Dr. Michael and Michele Ginieczki
Dr. Michael Ginieczki and his wife Michele founded the Rose Taylor Boyce Memorial Scholarship to award students with major preferences in Business Studies and/or Political Science and a concentration in Pre-Law. The late Rose Boyce earned recognition among her peers...
Dr. Pedro & Kewy Santana
Dr. Pedro Santana, Assistant Vice President of Division Administration and Strategic Initiatives, and his wife Kewy created the Flerida Santana Unidos Scholarship to provide annual awards to full-time incoming freshman who qualify for, but are not enrolled in the EOF...
Dr. Ray d'Amours
Dr. Ray d'Amours, Stockton Class of '81, formed the Cackleberry Scholarship in 1993 to benefit students pursuing the Visual Arts, Sciences and/or Mathematics. The initial $1,000 gift to start this scholarship was donated by the father of a young man whose life Dr....
Dr. Richard Maung
Richard Maung PT, DPT, MPT earned a Doctorate in Physical Therapy from Richard Stockton College of New Jersey, class of 2007, and also received his Masters of Physical Therapy Degree with distinction, class of 2001. Richard is a co-founder of Achieve Physical Therapy...
Dr. Suman Jain and Dr. Chandru Jain
The Asha Suraj Foundation was created to honor the memory of two matriarchs whose steadfast belief in education and volunteer service enabled the growth and success of their community. They felt educating individuals and instilling them with these values engendered a...
Dr. Susan Davenport
Barbara (Iannuccilli) McDowell was born in Providence, Rhode Island and remained in the area throughout her life. She worked for the former Tucker Anthony Brokerage Firm of Providence for many years before retirement. She and her husband, Burton, raised four...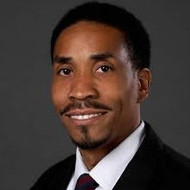 Edward H. Marshall III, '92
Stockton graduate Edward H. Marshall III, Class of '92, established the Unified Black Student Society (UBSS) and Black Alumni Scholarship Fund to support current students who are UBSS members or are Educational Opportunity Fund (EOF) candidates. The UBSS is a...
Elizabeth Woolston Kelly
The Mary Woolston Filipczak Book Award is an annual scholarship established by Elizabeth Woolston Kelly to honor the memory of her sister and Stockton alumna, Mary. Recipients are expected to be in good academic standing with a minimum cumulative GPA of 3.0.
Engelberg Foundation
The Engelberg Foundation is a charitable trust founded by Alfred Engelberg to make philanthropic grants in health, education, the arts, and other fields. Alfred Engelberg's parents were Jewish refugees who were fortunate to leave Germany in 1938. Mr. Engelberg grew...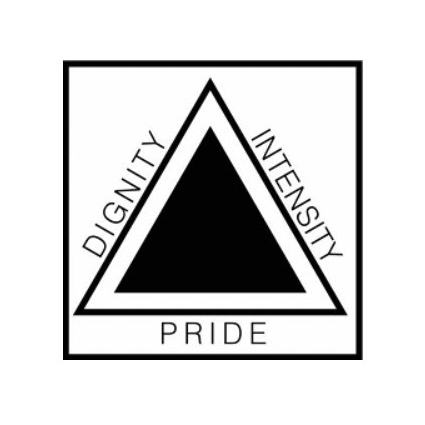 EOF Supplemental Award
The faculty and staff of Stockton University contribute to the Educational Opportunity Supplemental Award through the Stockton University Foundation. The Educational Opportunity Program is a state funded program providing opportunities for higher education to New...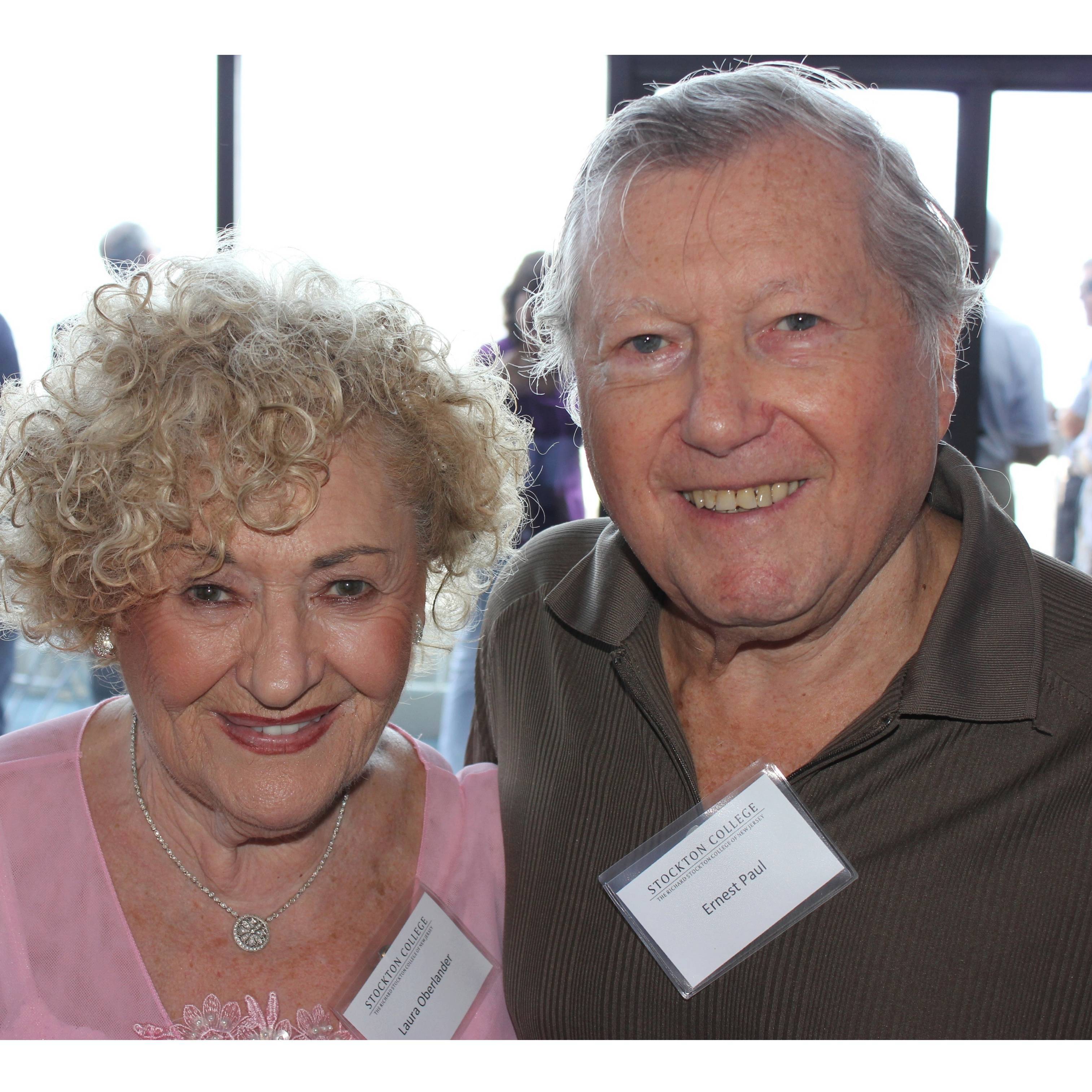 Ernest Paul
(PHOTO SHOWN IS ERNEST AND LAURA PAUL) Ernest Paul was born in Czechoslovakia; served as a member of the Zionist underground in Budapest, Hungary during World War II; was twice captured and tortured by military police; was finally freed during a raid by the Budapest...
Estate of Adele Dancyger
Michael Mincer and Gail Schmidtchen, co-executors of the Estate of Adele Dancyger, established the Max Mincer Holocaust/Genocide Studies Scholarship Endowment in memory of Max Mincer, Michael's father. The opportunity provides student scholarships for full-time...
Estate of Clinton E. Tustin
The late Mr. Clinton E. Tustin, of Pennsylvania, established this scholarship in loving memory of his father, Henry O. Tustin. This scholarship is awarded to an incoming freshman student majoring in Environmental Studies. The Henry O. Tustin Memorial Scholarship has...
Estate of Frances R. Large
Mr. and Mrs. Harry Ross, established the Frances R. Large scholarship to celebrates her legacy and dedicated service to education during her lifetime. Since 1994, this program has supported aspiring teaching professionals in the School of Education.
Estate of Harry V. Weber
The Estate of Harry V. Weber established the Harry V. Weber Memorial Scholarship. The scholarship is available to full-time students who maintain a minimum cumulative 3.0 GPA. Mr. Weber graduated from Stockton in 1982 with a bachelor's degree in Political Science.
Estate of Lenore Kramer
The late Mrs. Lenore Kramer, as part of her Last Will and Testament, bequeathed a gift to the Stockton University Foundation in support of student scholarships. The Albert & Lenore Kramer Scholarship Endowment provides awards to full-time undergraduates at the...
Estate of Lillian Levy
The Estate of Lillian Levy established the Lillian and Sam Levy Memorial Scholarship per her Last Will and Testament. This scholarship continues to awards undergraduates majoring in an Arts program at Stockton University since its inception in 2008.
Estate of Norman N. Kaye
The Norman and Pearl Kaye Bequest is an endowment established through the estate of Norman N. Kaye to support the education of students with a demonstrated interest in Holocaust and Genocide Studies.
Estate of Rudolf Arndt
The Estate of Rudolf Arndt established the Meta Magnus Arndt Memorial Endowed Scholarship for the benefit of Stockton University students in 2020. Dr. Arndt, a graduate of Cornell University, joined the Stockton faculty in 1974, after working for three years for...
Faculty and Staff of Graduate and Continuing Studies
The Stockton Graduate Studies Book Award is an annual award established by the faculty of the School of Graduate and Continuing Studies to provide an opportunity to a student pursuing graduate studies with a minimum cumulative GPA of 3.0. The Graduate and Continuing...
Family and Friends of Dorothy & Raymond Hurter
The Dorothy & Raymond Hurter Scholarship Endowment assists full-time Performing Arts students at Stockton University. Raymond and Dorothy were long-time residents of Margate.