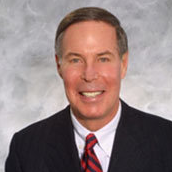 Michael Jacobson, Esq.
Michael Jacobson, a resident of Margate, was born in Atlantic City on August 3, 1943. His parents, Howard and Anne, moved their new family shortly after Michael was born; his earliest childhood years were spent in Texas. In 1950, the family moved back to Atlantic City. Michael graduated from Margate Public School and Atlantic City High School.
Mr. Jacobson graduated from Temple University with a Bachelor of Science in 1965. He attended American University Graduate School of Government and received his Juris Doctor from Baylor University Law School in Waco, Texas in 1969. Michael was admitted to the bar in Texas in 1969; he practiced law there for two years before returning to New Jersey, where he was admitted to the bar in 1971.
Michael was a lifeguard in Margate for twelve years. During those years, he won a number of prominent ocean rowing competitions, was a South Jersey Lifeguard Champion, and was named to the Ocean Rowing Hall of Fame.
Michael met his wife Sarah while in law school in Texas. They were married in 1969.
Michael is a senior partner in the law firm Cooper Levenson, P.A. of Atlantic City. A partner with the firm since 1987, Michael is a member of the firm's Executive Committee. He now concentrates most of his practice in Real Estate, Banking and Foreclosure Law and related issues. His client list includes banks, casinos, private companies, partnerships, and corporations.
Michael is a member of the Atlantic County Bar Association, the New Jersey State Bar Association, and the State Bar of Texas. He has served as a member of the Commercial Law League of America. He has been a member of the Bank Lawyers Council of the New Jersey Bankers Association (1998-2004), and served on the New Jersey Supreme Court's Chancery Subcommittee for five years to standardize the foreclosure practice within the State of New Jersey. The work of this committee continues to serve as an important resource and is utilized by courts throughout the State of New Jersey.
An active supporter of community organizations, Michael was a member and former Master of the Justice Lodge #285 F&M, and a former president of Temple Emeth Shalom. He was also a member of the Exchange Club of Atlantic City, the Atlantic City Jaycees, and the Atlantic City Rotary Club. Michael was named to Who's Who in America in the Legal Profession.
Michael is the longest-serving Richard Stockton College of New Jersey Board of Trustees member (since 1985); he served two terms as Chair of the Board, from 2001–2004 and 1994–1996. Michael formerly served on the Richard Stockton College Foundation Board.
Michael currently resides in Margate, New Jersey with his wife, Sarah. They have three daughters, one son, and four grandchildren.